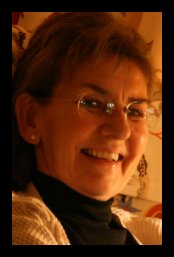 argareta Ugander passed away after a long illness on February 10, 2008.

Margareta was one of the most extraordinary human beings I've ever known, on many different levels. A dedicated mother of three children, one of them handicapped, somehow she found time to pursue a career as an accomplished architect, translator, simultaneous and consecutive interpreter, volunteer in the ATA, where she was one of the founders of the Nordic and Interpreters' Divisions and the webmaster of both Divisions' Newsletters, in the local ski club, of which she was a Board member and Newsletter editor; she served as a Board member of the local Pascack Hills High School Band Parents Association, as President of SWEA (Swedish Women's Educational Association, Inc.) New Jersey Chapter, President of the Swedish School Association of New Jersey, in addition to being active in the local Parent-Teacher Organization. As if all this was not sufficient, she also worked as Office Administrator in her husband, Mikael's business.
Shall I add that Margareta was an avid sportswoman, a gracious hostess, a loyal friend, and an always cheerful and interesting conversationalist? Despite the many challenges she encountered in her life, complaining simply was not in her nature and, when talking to her, you would think her only concern in life was entertaining her friends. Even a few weeks before her death, we would receive optimistic e-mails from her ("I'm fine") so, although aware of the seriousness of her illness, we didn't expect the sad news that came on a cold day in February.
Born in Sweden, Margareta has lived in the United States since 1976, but kept her ties with her native country by often visiting and, a year before her death, moving to a house in the Stockholm Archipelago she and Mikael had lovingly remodeled.
Margareta will be sorely missed and ever remembered by her many friends on both sides of the Atlantic.