No. 2, Volume 1
October 1997
The author, Jane Morgan Zorrilla, is a former Editor of The ATA Chronicle and the owner-manager of Professional Language Consultants in North Palm Beach, Florida.
Jane can be contacted at janez@evcom.net.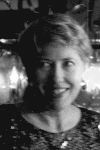 In Memoriam:
Deanna Lindberg Hammond, PhD
1942–1997
by Jane M. Zorrilla

Deanna Lindberg Hammond, a professional Spanish translator, died of pancreatic cancer on the morning of October 11 at her home in Alexandria, Virginia.
Deanna's life was devoted to her profession, her family and friends, and service. And she was a translators' translator. Born in Calgary, Alberta in 1942, she spent her early years on Friday Harbor, an island town near Port Angeles, Washington. After graduating from Washington State University, she lived in Medellín, Colombia for four years, first as a Peace Corps volunteer, and later as an English teacher. Deanna went on to earn a master's degree in linguistics from Ohio University and a doctorate in Spanish linguistics from Georgetown, and was a member of the Phi Beta Kappa and Phi Beta Phi honor societies. She taught English as a second language at a community college in Virginia until 1977, when she landed a job most translators can only dream about: head of the language services section of the Library of Congress's Congressional Research Service.
Her position at CRS exposed her to an unrivaled variety of documents for translation from English into Spanish and Spanish into English. Anything and everything that any congressional representative wanted to read (into English) or write (into Spanish) came across her desk. Her translation load included everything from news clippings to international treaties, from legislation to research studies, from newsletters to correspondence from semi-literate constituents. And Deanna was more than up to the task. She also edited translations into English done by other translators in the Language Services Section, and contracted the services of private translation companies for large projects and languages not covered by the CRS staff.
One thing we will always remember about Deanna is her seemingly boundless energy and industriousness, which set the tone for everyone around her and energized us to do our best work. She was a tireless mentor to many an aspiring translator. She taught graduate courses in Spanish translation at American University in the early 1990s, and since 1993 at George Mason University. A gifted linguist, she has published extensively on professional issues in the field of translation and edited Volume VII of the ATA Monograph Series: Professional Issues for Translators and Interpreters.
Before resigning from the American Translators Association in 1994, she was active in many of that organization's efforts to raise public awareness about the work and professionalism of translators. First elected to the board of directors in 1979, she subsequently served two terms as secretary and became president-elect in 1987. She organized two memorable ATA conferences, Seattle '88 and Washington D.C. '89, and negotiated the conference hotel contracts for every conference from San Diego '92 to Hilton Head '98. She served as its president from 1989 to 1991 and received its highest award, the Alexander Gode Medal, for distinguished service to the translation profession.
Since that time, Deanna has served as a conference organizer for the Association for Machine Translation in the Americas and has been active in Zonta International as president of its Alexandria club, on the board of the Fairfax club, and chair of the District Three international relations committee.
On March 29, 1997, her long-time friend and companion, Bill Fry, became her husband. Deanna and Bill have spent the past few months traveling to many of her favorite places and visiting family and friends. The morning she died was warm and sunny—just like we will remember her. I have never met anyone so outgoing despite her shy nature, so serious despite her wild sense of humor, so focused despite the thousand ongoing projects in her head, and so compassionate despite the antagonism that her determination sometimes brought out in others.
She died quietly in the company of her husband, Bill, and his daughters; her mother, Emma Lou Lindberg; her brother, Bill; and a bevy of dear friends.
Contributions may be made to the Deanna Hammond Memorial Fund, c/o Zonta Club of Fairfax County, PO Box 2453, Fairfax, VA 22031-2453.

© Copyright Gabe Bokor 1997
Send your comments to the Webmaster
URL: http://accurapid.com/journal/02obit.htm
Updated 10/15/97